Groups & Workshops 
Spring 2023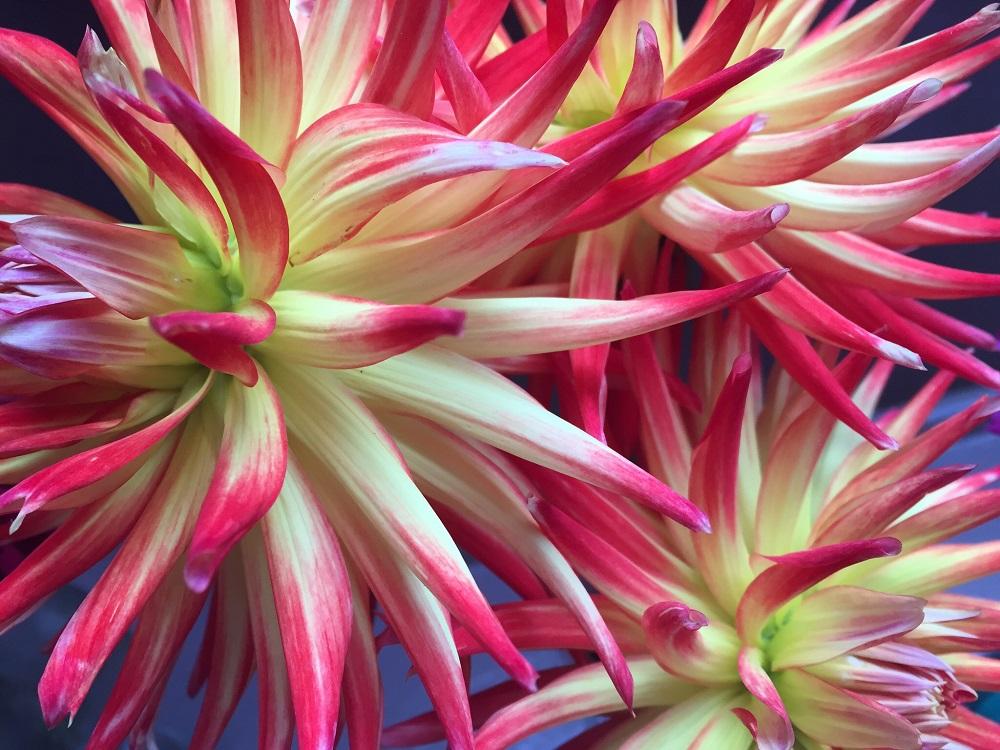 SKILLS -BASED GROUPS & WORKSHOPS
Body

 group: Honoring our bodies consciously
Day/Time/Format: Mondays 1:30-3pm. Three, 4-week long sections, student can come to all, or just sign up for one.
This is both an educational and process oriented group. Session 1: Mental health skills/emotional regulation and how this relates to how we nourish and care for our bodies Session 2: Intuitive eating, nutrition, exercise, athletics and body image. Session 3:) Roots of Disordered Eating and Body

Healing with imagery and metaphor. 
Contact Aisha Morton for details and with any questions.
Mental Health Toolbox- 3 sessions
Mental Health Toolbox/RIO is a course of three groups designed to help you gain a deeper understanding of the issue or issues you are experiencing, create flexibility in how you view and approach these issues, help you become aware of your moment-to-moment experiences, help you take the first steps towards living with a wide range of human emotions, and help you get a better sense of your personal values goals, and how you want to focus your energy. 

Day/Time: Session 1- Tuesdays at 9AM (Feb 21st, Feb 28th & March 7th); Session 2- Tuesdays at 1:30PM (Mar 21st, Mar 28th and Apr 4th);  Session 3- Mondays at 9:30am (April 10th, 17th and 24th). Contact Jennifer Blair for details and with any questions.
ADHD Culture, Lifestyle, and Skills Group
Managing ADHD or attention difficulties can be tough since it is not a struggle that is outwardly apparent and because symptoms show up a bit differently for everyone.  Join us to get some support around managing your symptoms so that it doesn't interfere with your academics.  We also practice brain-training strategies to help lengthen your attention span and sharpen your focus.  No diagnosis needed! Contact Shane Calhoun for details including exact meeting location.
Day/Time: Tuesdays 1:00-2:30, CAPS.
Relationship Skills: 4 sessions

This workshop covers the following topics: what we want in relationships, what is challenging, communication, agreements, hearing other's feelings and needs, apologies and forgiveness.  We will look at what we bring to relationships including our socialization, our role models (the relationships we saw growing up), and experienced trust, connection, and/or loss and separation.  We will look at ways to be allies to each other.  Individuals and couples are welcome. Contact Nassie Danesh with any questions. 
Day/time/Location: Wednesdays 11am-12pm, CAPS Group Room (Rm 224).
Mindfulness Meditation for Anxiety and Depression
Mindfulness meditation can help reduce stress, stabilize your mood, increase compassion toward yourself and others, and enhance concentration. Each session consists of learning a new meditation skill (breath meditation, body scan, gentle yoga, etc.) and a group discussion. Contact Elizabeth McCallion with any questions. 
Day/Time/Location: Wednesdays 3-4pm, SHC Conference Room (Rm 221)
Healing and Harm Reduction Group: 4 Sessions
A supportive group where you can discuss your relationship with substances and discover strategies to make changes.
Date/Time: Fridays 1:30-3pm
Location: CAPS Group Room (Rm 224)
Contact Jennifer Blair if you have any questions.
Skillshops (through Humboldt Library)
Looking for something else?  Check out SKILLSHOPS through the Cal Poly Library.  There are great offerings on sleep, career planning, anxiety management, and more!
SUPPORT GROUPS
[These are groups you can simply "drop-in" on.  No need for prior CAPS contact.]
Climate Cafe
The climate crisis can bring up intense, dysregulated or overwhelming emotions or conversely lead to a protective turning away. Come share your thoughts, feelings and experiences to open new ways of thinking in a respectful and confidential space! Contact
Jacqueline Mayrand
for more information.
Day/time/location: Mondays 4-5:15 at Campus Center for Appropriate Technology (CCAT)
Healing with the Arts
This group is focused on being creative and learning tools for self-care and healing with the arts.  Contact Erika Demers for more information.
Day/Time/Location: Mondays 4-5 pm, SHC Conference Room (Rm 221). Starting Feb 6th.
Queer Tea
Weekly drop-in group for LGBTQIA2S+ students to socialize and decompress in a positive and supportive atmosphere. Contact
Dylan McClure
for more information.
Day/Time/Location: Mondays 4:30-6pm, NHE 106
Connecting with Nature
Our lives have become increasingly disconnected from nature and therefore from ourselves since we are part of nature, which affects us in wide-ranging ways we are often unaware of. This group is for those that want to improve relaxation, focus, gratitude, motivation, self-understanding, vitality, hope, and overall well-being by walking near campus in the Arcata Community Forest with others while discussing the experience and how it relates to our individual mental health. For more information or to sign up, email humboldtcaps@humboldt.edu. No prior contact with CAPS needed, waiver of liability required.
Day/Time: Tuesdays 2-3:30pm, Meet in front of Student Health Center Building, rain or shine. Starting Feb 7th.
Facilitated by: Erika Demers, Evy Felix, & Yonaly Calderon Cotto. Contact Erika Demers for more information.
Day/Time: Tuesday 5-6:30pm
Location: I

n person at El Centro (NHE 205)

Contact El Centro Acad

é

mico Cultural at centro@humboldt.edu if you have any questions.  You can also follow El Centro on Instagram: @elcentrohsu
All are welcome! We discuss diverse topics, profession development, & share stories.

Trans Support
A group inclusive of all gender identities where people can get support, explore gender, and advocate for change on campus.
Date/Time: Fridays 11:30am-1pm 
Location: Hybrid. In person and on Zoom.
Contact Aisha Morton if you have any questions and for meeting location/Zoom link.
Umoja Center for Pan African Student Excellence (UC Pase) Talking Drum Circle
Student centered safe space that allows students to connect over issues most important to them; occasional guest faculty and staff speakers provide additional support and resources.
Date/Time: TBD
Location: Email U Pase for information, or follow Instagram: @umojahsu for the most updated information.  
THERAPY GROUPS
[Open groups require an initial meeting with the leader/s of that group; contact them if you have interest in joining.  Exact location and/or Zoom links will be provided once you are officially "signed up" for the group.]
Building Balance
In this Dialectical Behavioral Therapy (DBT) skills group, you will learn and practice coping strategies to help you better manage your emotional health. It is more like a class than a therapy group. Topics include: mindfulness, emotion regulation, interpersonal effectiveness, and distress tolerance. Each group session consists of a mindfulness exercise at the beginning, introduction of a new skill, discussion/experiential practice, and a skill to practice during the week on your own. This group requires enrollment in CAPS DBT program and a group consult with one of the co-facilitators. Contact humboldtcaps@humboldt.edu and request an Intake with one of our DBT therapists. 
Facilitators: Nassie Danesh and Lisa Turay
Day/Time: Mondays 9:30 to 11am
Location: In person at CAPS
Trauma affects us emotionally, spiritually, in our relations, and particularly, trauma affects how we feel in our bodies! This group will help you understand and identify your trauma-related responses, help you regulate impulsive and self-destructive behaviors, and modulate the highs and lows of your emotions and arousal. It will be a safe place to learn and to practice exercises that are designed to help you tolerate your own emotions and body experiences so that the past doesn't control how you feel about the present.  Contact Jacqueline Mayrand if interested in this group.
Facilitator: Jacqueline Mayrand 
Day/Time: Fridays 3-4:30, starting on 2/3.
Location: In person at CAPS
Survive & Thrive: A Group for Survivors of Rape and/or Sexual Abuse
Connect with others to know you are not alone. This group provides a safe, healing place to break the silence and move beyond secrecy, fear and shame.  If interested, email Aisha Morton.  We also encourage you to utilize the services of our campus partners including the Campus Advocate Team - North Coast Rape Crisis Team (ncrct.org).
Facilitator: Aisha

Morton

Day/Time: Tuesdays 3-430pm.
Anxiety Wellness Group
Ever wonder why your anxiety doesn't seem to go away, and why those stress management strategies you read about don't seem to work?  Come get a better understanding of what anxiety is and how you can begin the path to becoming a calm, worry-free person.  This group draws strategies for managing stress from a number of approaches including CBT, ACT, and exposure therapy to help tailor an anxiety management plan specifically to you to help you get unstuck and living more freely.  If you are open to challenging yourself, this group is designed to help you make changes that last. Contact Shane Calhoun if interested in this group.
Facilitator: Shane Calhoun
Day/Time: Wednesdays 1:30-3
Location: In person at CAPS
Relating to Self & Others  
Are you interested in deepening your connections as well as figuring out what gets in your way?  This group will help you to explore and strengthen how you relate to yourself and others in a safe and supportive atmosphere.  Process groups like this one are a great way to feel less alone, try on new ways of being, practice vulnerability, get new perspectives, decrease shame, give and receive support, and work through a variety of psychological challenges (including social anxiety).  With that said, you set your own goals for this group while receiving assistance with those goals from peers and a professional.  Contact Jennifer Blair if interested in this group.
Facilitators:  Jennifer Blair
Day/Time: Wednesdays 9:30-11am
Location: In person at CAPS
Grief and Loss Support
Whether you have lost a parent, a friend, a sibling, or someone else... the loss can feel disorienting and even overwhelming. This group will provide a supportive environment in which to talk to about your loss with others who are also in the process of grieving and thus understand the pain that you are going through. Contact Erika Demers if interested in this group.
Facilitator: Erika Demers
Day/Time: Thursdays 3-4:30pm 

Location: In Person at CAPS
Healing and Harm Reduction Group: Ongoing Group

A supportive group where you can discuss your relationship with substances and discover strategies to make changes. This group will be for those who have completed the Healing and Harm Reduction 4 session group.
Date/Time: Fridays 3-4pm, beginning 2/17
Location: In Person at CAPS.
Contact Jennifer Blair if you have any questions.