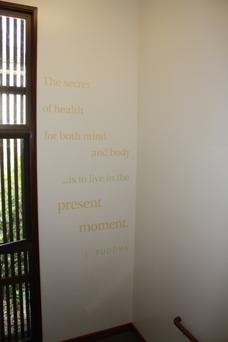 Photo from the top of the stairs looking down. If you are observant, you will see many inspiring and fun quotes sprinkled around the building.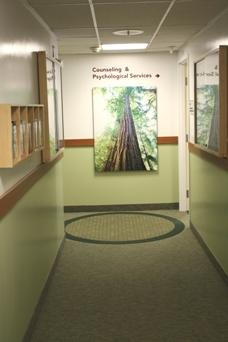 Turn right at the top of the stairs and walk down the hallway. Our reception desk is at the end of the hall on the right hand side.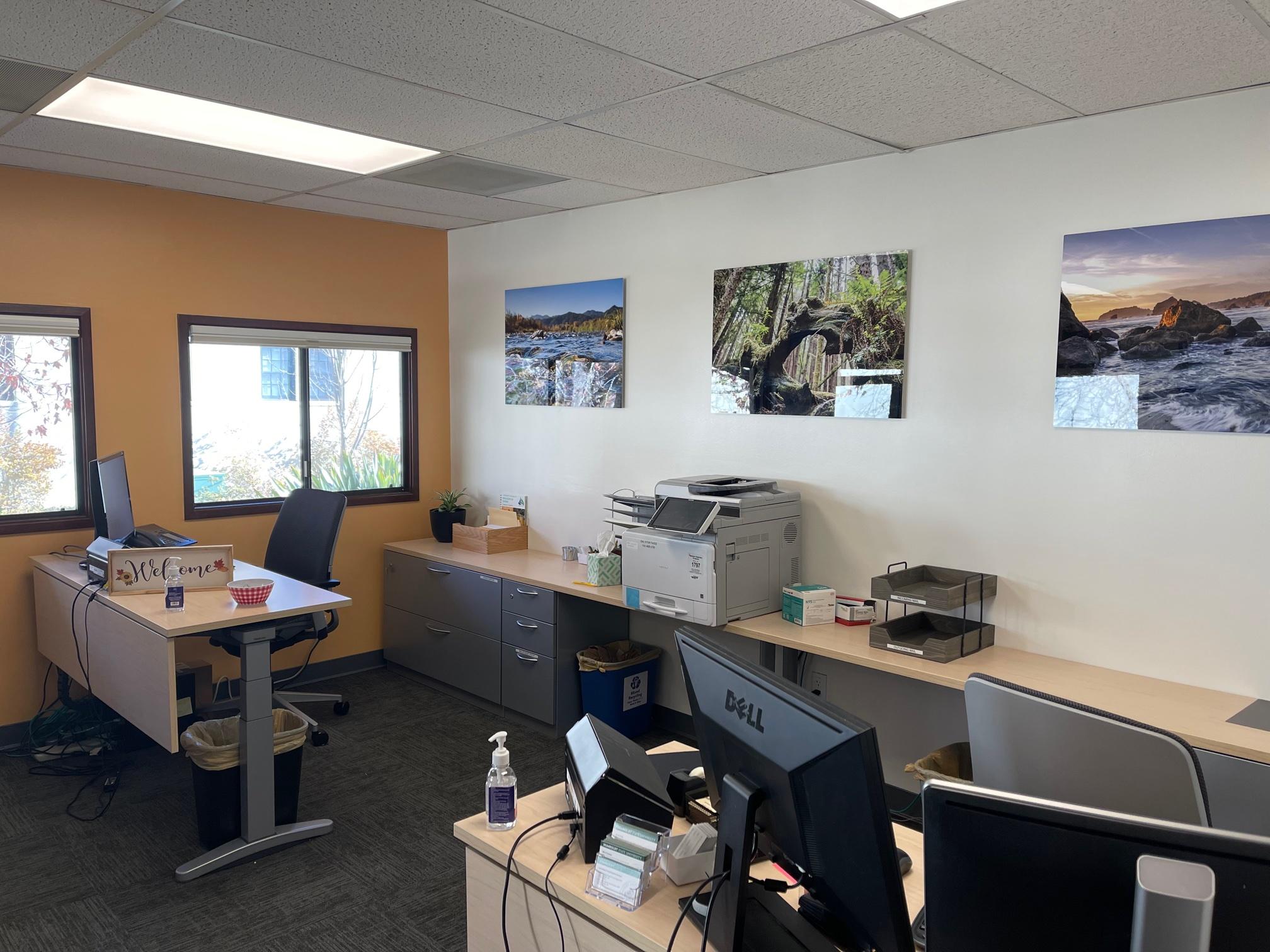 Our reception desk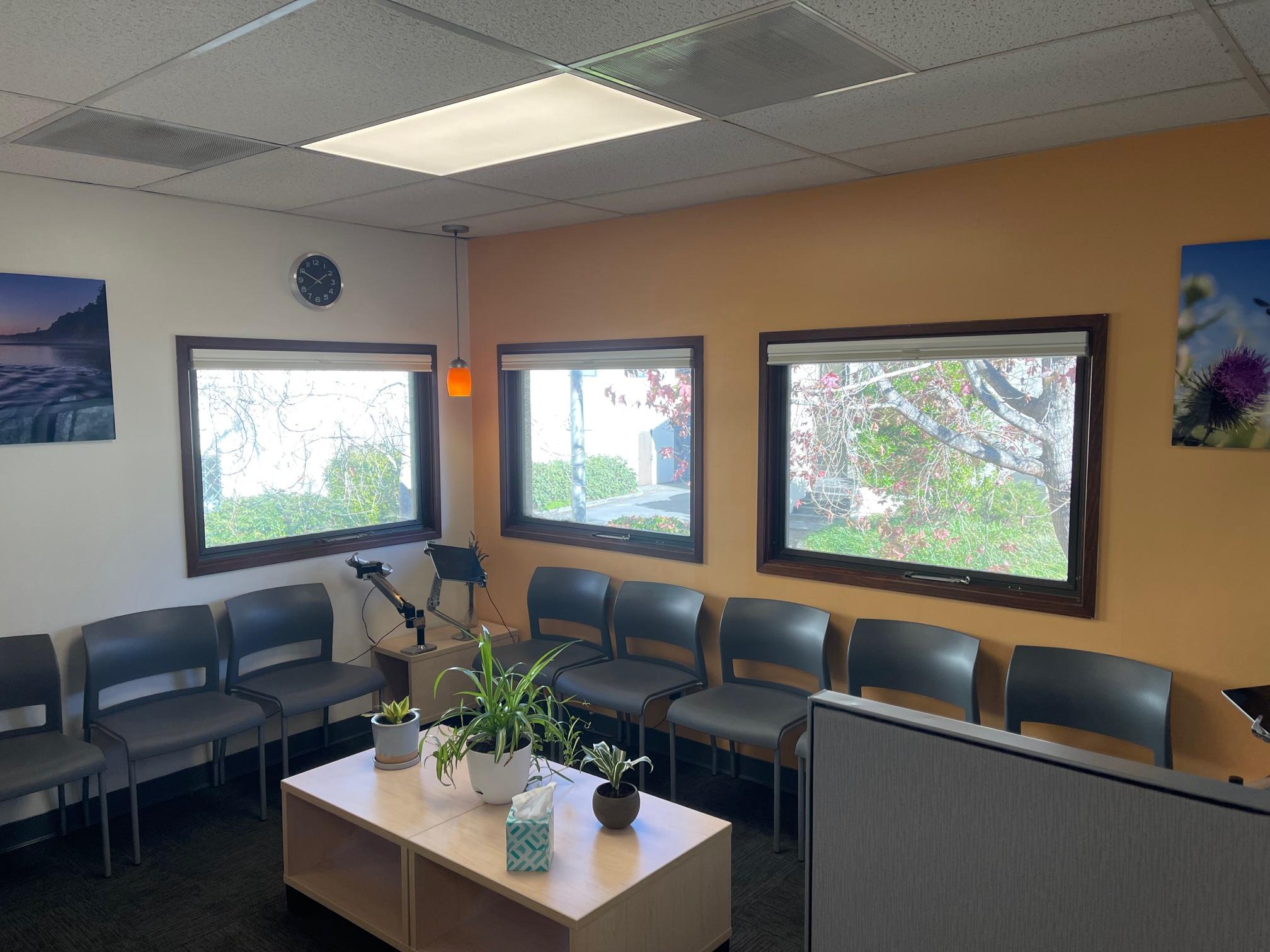 The CAPS waiting room.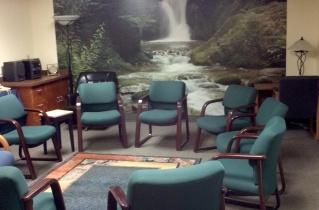 Our Group Room where we facilitate various therapy and support groups.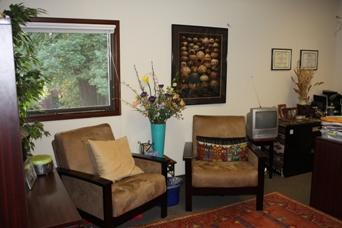 Thanks for taking a tour of Counseling & Psychological Services. We look forward to being of service to you!